Full Season 15 Server
New characters, new maps, new events, new quests, new wings, new skills, new commands and many more!
TEXT
Your main graphics settings can be managed from the game launcher.
Just open your Escape MU launcher and click on the settings icon.
Select your preferred resolution, select whether you want to turn on/off window mode, and finally click OK.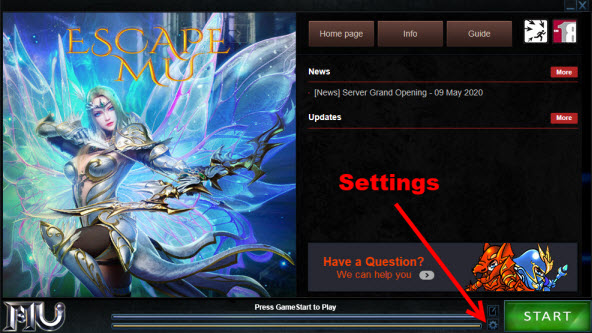 By pressing "O" in the game, you will find an additional settings menu.